Barrow Camp Facilities
Hoops Basketball Centre.
The Headquarters of Eurocamp is Hoops Basketball Centre. The facility was completed in 1998 with the assistance of £1.25 million Lottery funding. The first Eurocamp opened weeks after the Centre was completed and has taken place there every year since. The centre is home to Barrow Thorns Junior Basketball Club and is widely used by various local sports clubs and groups. During Eurocamp week, the main office, camp shop, coaches office and two of our dormitories are located here. Hoops boasts two side by side training courts with a main show court and seating for over 300 spectators. There are 6 main baskets, 4 further wall mounted practice rings and 2 full size portable nets. As you would expect, Hoops is fitted with a wooden sprung floor which was completely refurbished in 2020. As you can see from the photograph, Hoops is situated on the outskirts of Barrow, surrounded by playing fields and with the hills of Low Furness on the outskirts of the Lake District National Park in the background.
Hoops Main Court
In addition to Hoops we have total un restricted use of the following venues for the duration of the camp:
Walney School. A facility which opened in September 2012 and has been used by Eurocamp for the first time in 2013. We use Walney for training and camp league fixtures.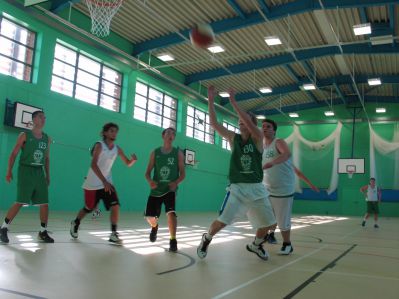 Chetwynde School. A double court facility which we use for training and camp league fixtures.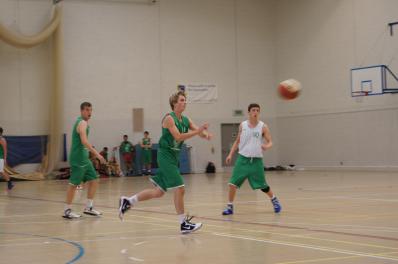 Dalton Active Sports Hall (DASH) a new build within the grounds of Dowdales School, first used by Eurocamp in 2010 this is a single court venue used for training and camp league.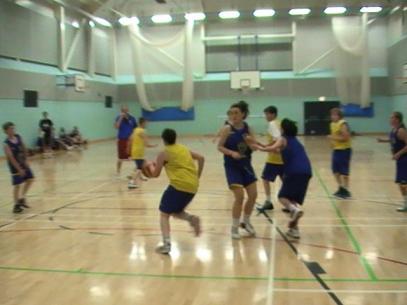 Furness Academy (picture coming soon). A single court facility in the newly constructed Furness Academy. Used for training purposes.
Barrow 6th Form College, another single court venue on the Eurocamp venue list since we started in 1998. Used for training and games.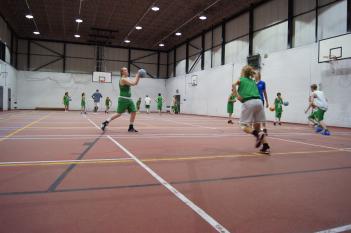 Furness College (picture coming soon). A single court facility located within Furness College, a recently constructed further education college. Used for training only.
In total we have 9 indoor basketball courts and numerous practice rings available to us.
All venues are within a few minutes drive from Hoops. Transport is provided between venues using a fleet of minibuses driven by qualified drivers.
Our final venue is Cloud 9, a nightclub in Barrow in Furness where we host our awards Ceremony and disco on Thursday evening. A fantastic fun filled celebration of a great week of basketball.