Meet the Eurocamp Staff - Past and Present.
Head Coach - Dr Laszlo Nemeth.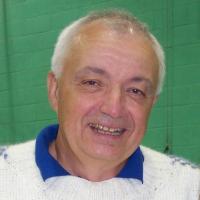 Laszlo has been Head Coach at Eurocamp since it opened in 1998. Laszlo has huge experience as a performance and excellence coach, but also worked as a Phys. Ed. teacher and Head of Physical Education Department in Hungary and Kuwait's Modern American Private School. He graduated as Physical Education teacher (MA), Senior Coach (Bsc), Doctorate from Training Methodology at Hungarian University for Physical Education (HUPE) Budapest.
He has coached Premier Division basketball teams in five different countries - winning national titles in four - and coached three different Senior Men National Teams around the globe including England between 1994-2004. He was involved in Olympic Games, Asian Games, Universiade, Games of Small Nations, Pan Arab Championships, European and World Championships, Gulf Championships, Scandinavian Championship. He brings a wealth of experience to Eurocamp from the competitive end of sport.
Laszlo is the author of the book Basketball published by Crowood press in the skills of the games series. He runs coach education courses for National Governing Bodies around the world. His last appearances were in Denmark, Sweden and Saudi Arabia. He lectured performance and excellence coaching at UCLAN for undergraduates at their final year and also runs basic level one courses for Phys ED teachers in the Home Countries.
Coach - Delme Herriman.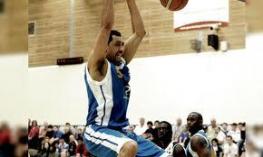 Delme is widely regarded as one of the most versatile players in English Basketball History. He has started a game in each of these positions in European leagues (1,2,3 and 4) Point guard, shooting guard, small forward and power forward. Delme attended Wright State University between 1991-96 and was 2nd all-time in games played, and 3rd all-time in minutes played. He was the first ever Englishman to play, and start for an Italian A1 team. Between 1996-2003 Delme played all over europe including, Italy, France, Belgium, Germany, Holland and Austria and was a 2005 BBL Championship winner with Chester Jets.
Delme won a 2006 Commonwealth Games Bronze Medallist at the games in Melbourne and also in 2006 he captained the Nike Midnight Madness team on their trip to Chicago (UK Top 10 streetballer competition). Delme's Internation career saw him collect 77 caps and once again he was part of the Midnite Madness Team in 2007, this time heading to Hollywood. Between 2007-9 he played for Everton Tigers and in 2009 won the BBL cup (by a record 50 points against Plymouth)
2009-10 Played for Glyndwr University/Warrington Wolves. Delme is now a basketball development officer and Head Coach of Warrington Wolves, winning the EBL Division 4 Coach of the Year Award in 2010/11.
A favourite at Eurocamp for many years.
Coach Bill Baddeley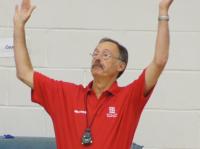 USA based Bill has been a regular at Eurocamp for many years and is without doubt one of the campers favourites. Bill is a former coach at Ida Grove High School, North Dakota State University, Independence High School, University of Wisconsin Whitewater and Carroll High School, Iowa. Bill brings with him years of coaching experience and is a seasoned camp veteran. Only a few people know this, but Bill is also President of the Boston Celtics International Fan Club!
Coach Nick O'Leary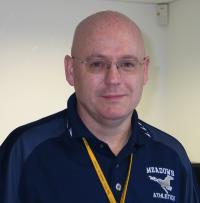 Course Leader and Senior Lecturer in Physical Education at the University of Wolverhampton, Nick is an England Basketball Senior Coach and Coach Tutor. He has coached National League Mens Division 1 to 3 in addition to the majority of the junior age leagues. Nick has attended 12 of the 14 camps in Barrow and returns in 2012 having completed a doctorate in education.
Coach Peter Scantlebury MBE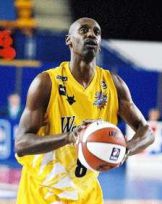 With 126 caps, Scants is the most capped England player of all time and was awarded the MBE in 2002 for his services to basketball. He also played for Great Britain 12 times. Peter is a former England Coach and former player and then Coach of BBL winners Sheffield Sharks after a 10 year career in the BBL as a player. He is one of the most respected players and coaches in the UK game.
Coach Jason Swaine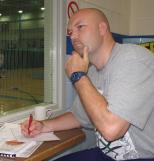 An ex Pro player with various clubs over 9 years including Manchester Giants, Sheffield sharks, Chester Jets and Teesside Mohawks. Jason has won every domestic trophy in the English game.
An ex England international with 24 caps, Jason played the 2010/11 season with Huddersfield Heat in EBL Division 4 helping them to acheive promotion into Division 3. Coach Swaine is currently working as a teacher of physical education.
Coach Gustavo Garcia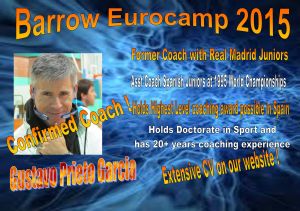 Coach Garcia joins us from Spain where he holds the highest level coaching award possible in that Country. He has coached at the Real Madrid Basketball School as well as a host of other Spanish Federation clubs. Gustavo has worked on Five Star camps, Basketball Scotland camp and was on the team for Eurocamp for the first time in 2011.
Other Eurocamp coaches include:
Albena Branzova
Paul Boath
Boycho Branzov
Vladimir Georgiev
Matt Newby
Chris Straker
Sean James
Isaac Pujol Alonso
Ben Pickles
Daniel Culliford
Fab Fluornoy
Ronnie Baker
Yorick Williams
Petur Gudmundsson
and many more from around the World.